When beginning a new business in Cross Plains or Santa Anna, Texas, commercial insurance is one of the most significant investments you can make. In the event of damage or a lawsuit, the services of reliable commercial insurance will safeguard your company from serious financial loss and can mean the difference between going under and staying afloat. It's critical to understand the many forms of commercial insurance and work with a trustworthy agent to develop the best coverage for your company.
Significance
Commercial insurance is essential for small businesses in Cross Plains or Santa Anna, Texas. It safeguards you against losses like property damage, theft, liability, and employee harm. Companies can recover more quickly from these types of losses if they have proper insurance and services. You run the danger of going out of business if you don't have it.
Types
Liability insurance, property insurance, and workers' compensation insurance are the three basic types of commercial insurance. Liability insurance covers you in the event that your firm causes harm to a third party. It pays for claims involving personal injury or property damage, as well as injuries sustained by consumers at your place of business. Property insurance covers losses to your business's property, such as fire or water damage. Workers' compensation insurance covers you in the event that one of your employees is hurt on the job. It also precludes employees from bringing negligence lawsuits against you for injuries they suffer on the job. Under each of these broad categories, there are extra, specialized forms of coverage that can protect you from business-specific liability.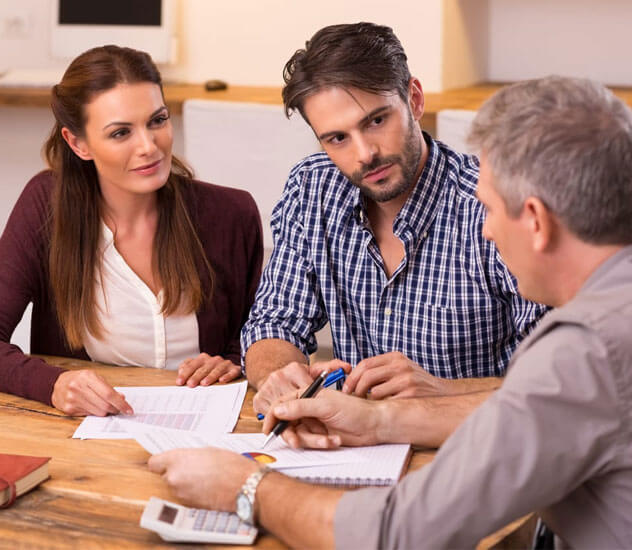 Considerations
It's best to engage with a commercial insurance agent from a reputable agency in Cross Plains or Santa Anna, TX who has a lot of experience. In this vital decision-making process, the relationship you develop with an agent is highly valuable. The agent will go over specific losses that are frequent in your industry and make a recommendation for coverage options that are appropriate for your company. Make sure to ask questions about anything you don't understand, such as terms, conditions, or specialist information. Remember that it is your job to make an informed decision about the insurance that is best for your company, so keep the lines of communication open with your agent.
Warning
If a claim arises, notify your Cross Plains or Santa Anna, TX insurance agent as soon as possible so that it can be investigated. Commercial claims are more complicated than individual claims, thus quick evaluation is critical, particularly in high-cost liability cases. If you handle claims yourself instead of reporting them to your agent, you will be in violation of your insurance contract.
It's vital to keep in mind that when your company grows, your insurance requirements may vary. Make sure you understand the various types of commercial insurance that are available to you. It's a good idea to have a basic understanding of the many forms of insurance coverage. As your company grows and evolves, you may need to obtain additional insurance coverage to cover new risks.
Finally,
We hope that the preceding information has clarified why commercial insurance is crucial for your organization.
If you need commercial or residential insurance in Cross Plains or Santa Anna, Texas, the Countryside Insurance Agency in the Coleman region is the place to go. It is a full-service insurance firm that covers every element of your life. It also provides a variety of property insurance and renters' insurance solutions to meet your needs. Its plans/policies will assist in safeguarding not only you and your family but also your employees and your property.